Vertical Springs | Program Pile Group | Online nápověda | GEO5
Vertical Springs
The "Vertical springs" frame is active only when analyzing a floating pile. The input springs are displayed in the table.
The option "input the stiffness of springs" requires inputting:
spring at the pile base [

MN/m

]
shear modulus of subsoil reaction along the pile [MN/m3].
The input values are the same for all piles. In the analysis, the vertical stiffnesses of inner and outer piles in the group are reduced by particular coefficients.
The option "Compute the stiffness of springs from soil parameters" requires inputting the typical load to obtain the spring stiffnesses from calculation.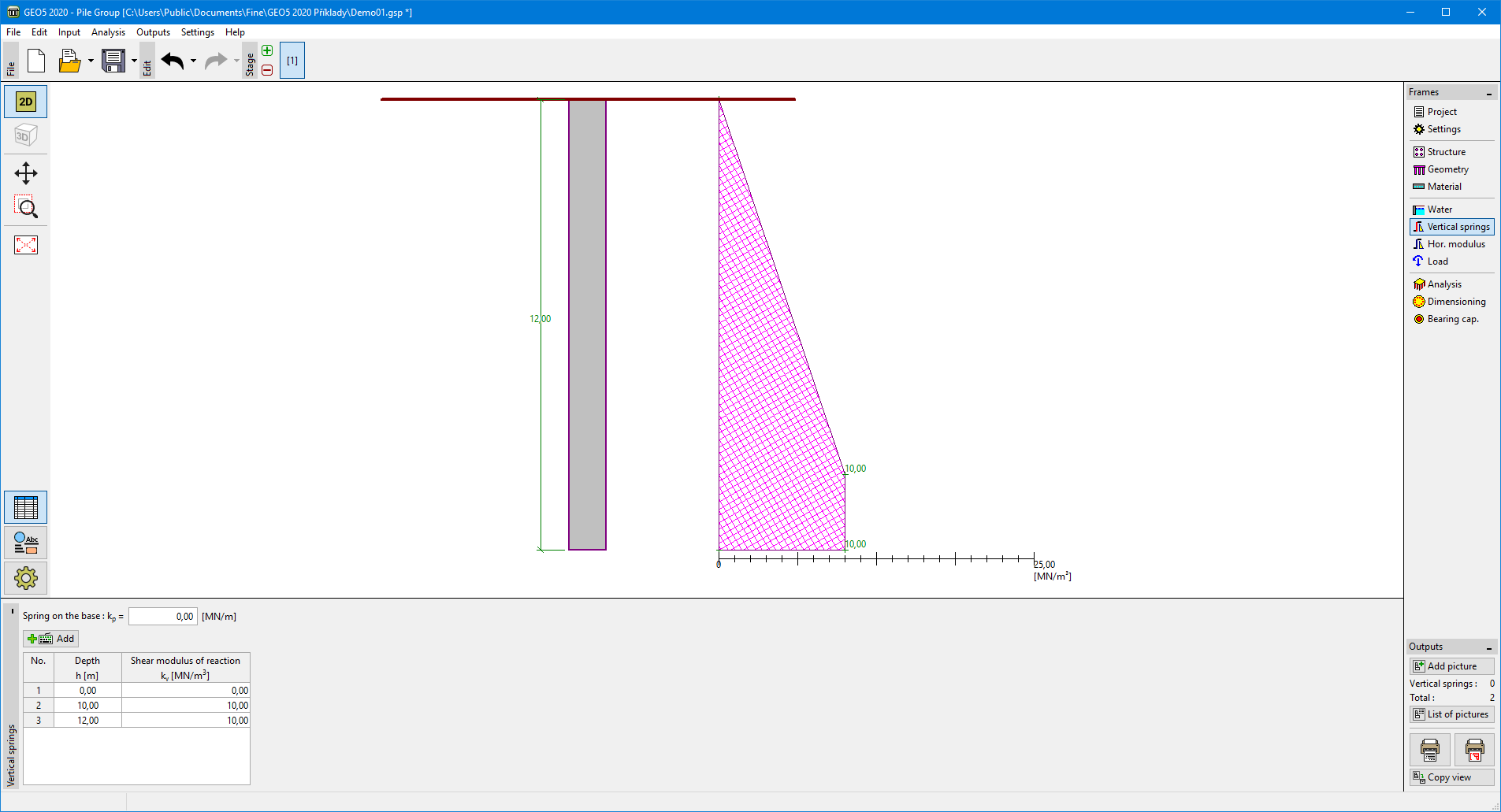 Frame "Vertical springs"