Administrator | Standards and Analysis Methods | GEO5 | Online nápověda
Administrator
The Settings Administrator is the main tool for managing individual "Settings". In particular, it enables the user to:
determine the visibility of Settings in the "

Settings list

" (it is determined by checking the box in the "Visible" column)
specify the default Settings for new data files of the current program (the "Default" column)
view basic Settings which are currently selected (available by pressing the "View" button)
add user Settings (pressing the "Add" button opens "New settings" dialog window with a copy of the currently selected Setting)
edit input user Settings (by pressing the "Edit" button)
delete user Settings (by pressing the "Remove" button)
In addition, the Settings Administrator enables exporting and importing Settings stored on the disk.
Visibility and default settings are switched using the mouse or pressing the Space key (visibility) or Shift+Space (default settings).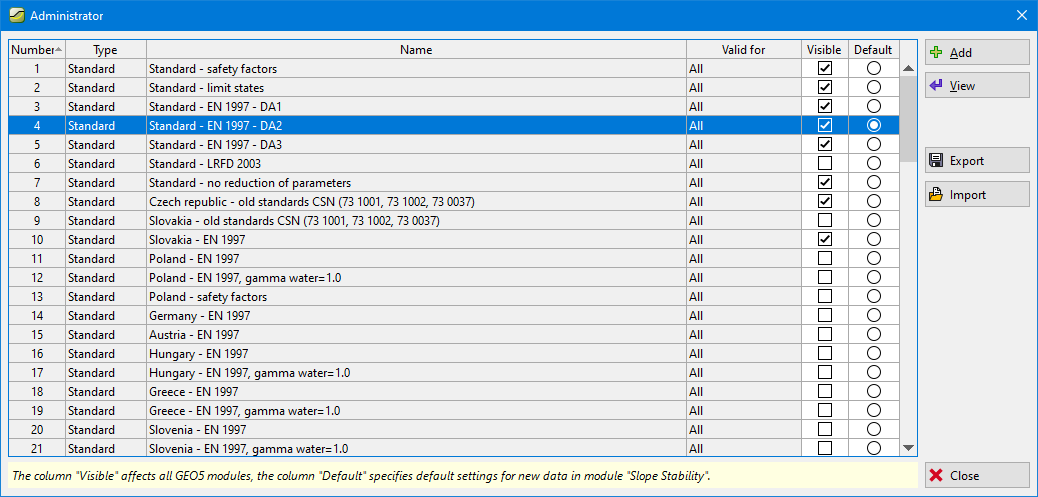 "Administrator" dialog window