Geometry | Program Pile | GEO5 | Online nápověda
Geometry
The "Geometry" frame allows for specifying the pile cross-section (circular, circular variable, pipe, square, rectangle, I-section, user-defined...).
For the selected section type, it is necessary to select material (concrete, steel, wood) and technology (bored, driven, CFA).
The frame also serves to specify the pile location (pile lift-out and the depth of finished grade). The pile lift out can also be negative - in such a case the pile is placed under the terrain.
The program makes it possible to export the geometry of a structure in the *.DXF format.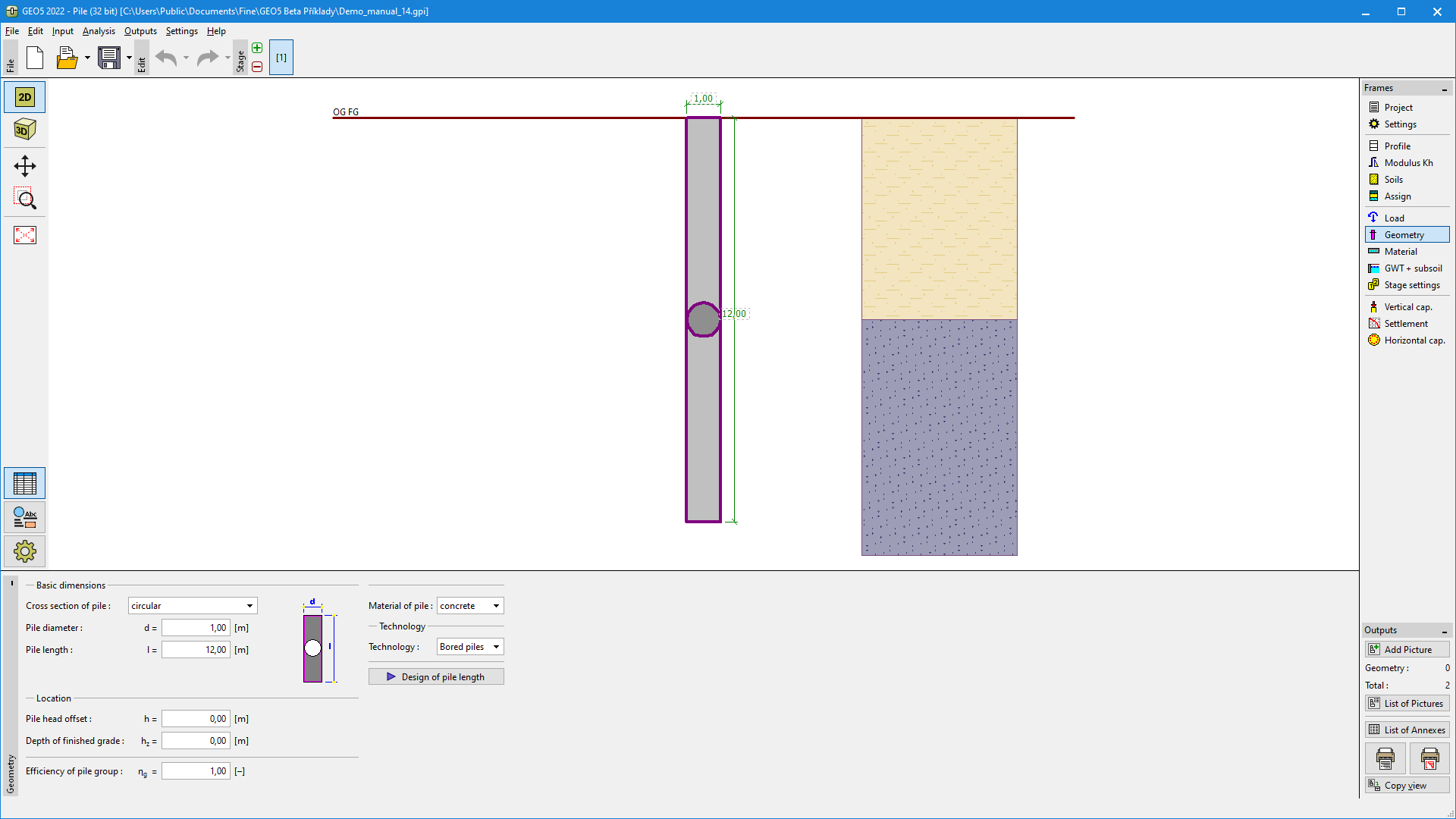 Frame "Geometry"