Dimensioning | Program MSE Wall | GEO5 | Online nápověda
Dimensioning
The "Dimensioning" frame enables to verify individual joints between blocks for overturning and slip. The option "Entire wall" allows for verifying the overall structure above the foundation joint as well as the foundation soil bearing capacity in the "Bearing capacity" frame. Checking the option "Automatic verification" provides verification of the most critical joint above the block. Or it is possible to input the "Joint above block number" to prompt the program to perform the analysis for a given joint only. The procedure for wall dimensioning is described in the theoretical part of the help.
The frame appearance is adjusted based on the selected verification methodology:
Verification according to the

factor of safety

, or the theory of

limit states

- the last column in the table allows for inputting the

design coefficients

, which multiply the calculated forces.

Analysis according to EN 1997

- the last column in the table allows for specifying whether the load acting on a structure is considered as secondary one. This is explained in more detail in section "

Load combinations

".

Analysis according to LRFD

- in the case the last column is not displayed.
The frame enables to perform more analyses of individual joints of the wall blocks. Various design coefficients of individual forces can also be specified. The resulting forces are displayed on the desktop and are updated with an arbitrary change in data or setting specified in the frame. The "In detail" button opens the dialog window that contains detailed listing of the dimensioning results.
Visualization of results can be adjusted in the frame "Drawing Settings".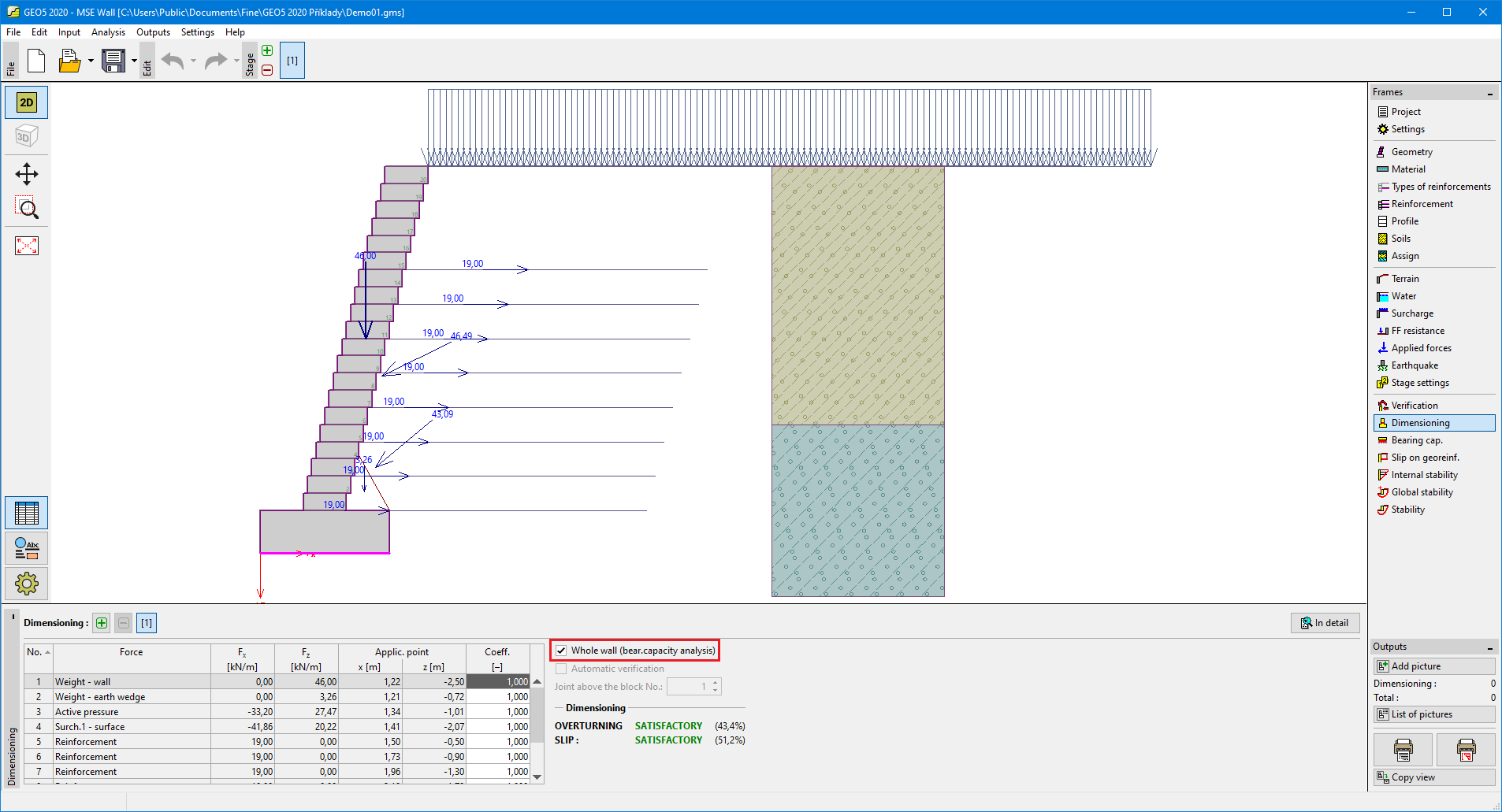 Frame "Dimensioning"