Soils | Program Redi-Rock Wall | GEO5 | Online nápověda
Soils
The "Soils" frame contains a table with a list of input soils. The table also provides information about currently selected soil displayed in the right part of the frame.
Adding a soil is performed in the "Add (edit) soil" dialog window.
The soil characteristics needed in the program are further specified in the following chapters: "Basic data", "Earth pressure at rest" and "Uplift pressure".
The program allows to import soils in the gINT format.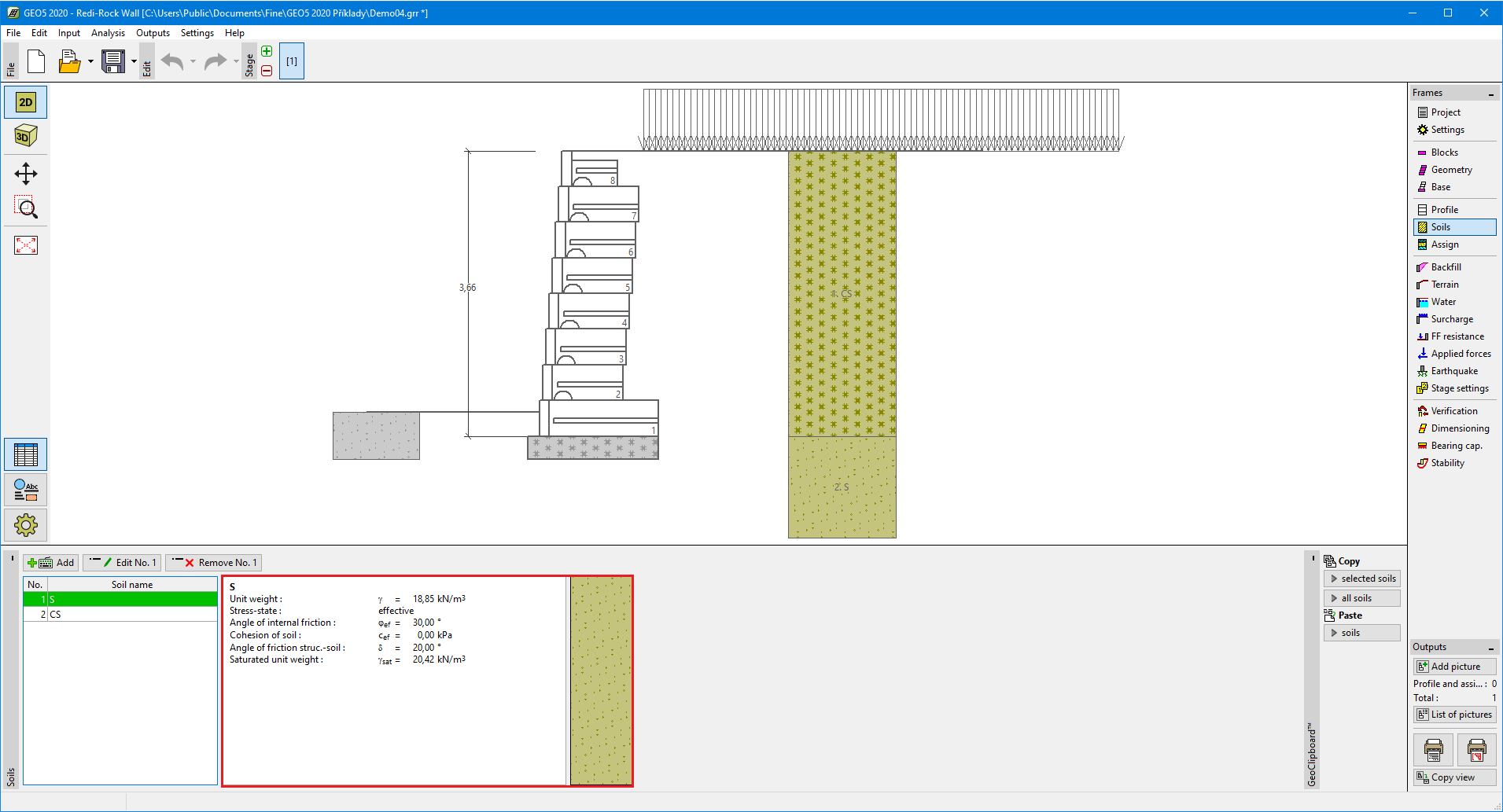 Frame "Soils"