Anchors | Program Anti-Slide Pile | GEO5 | Online nápověda
Anchors
The "Anchors"  frame contains a table with a list of input anchors. Adding (editing) anchors is performed in the "New anchor" dialog window. The input anchors can be edited on the desktop with the help of active objects.
The anchor is automatically placed on already deformed structure (displacement is obtained from the previous construction stage).
The anchor stiffness becomes effective in subsequent stages of construction. Due to the displacement of the sheeting structure the forces in anchors are changing. In subsequent stages the anchor can no longer be edited, it is only possible to change the force in the anchor.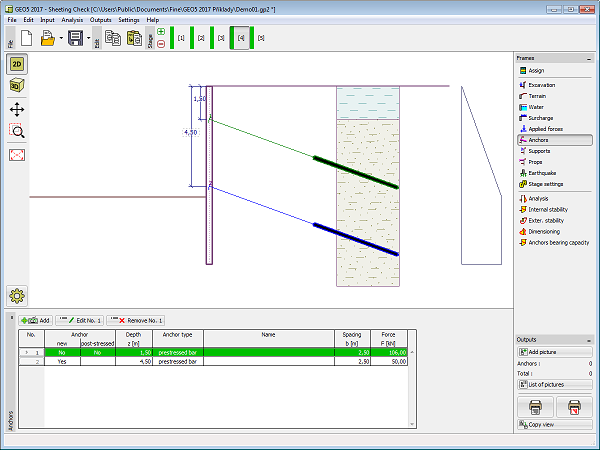 Frame "Anchors"